The Perfect Present for your loved ones.
From the tag to the last loop of the bow, it has to be just right.
Whether it's a token of appreciation or the grandest of gestures,
you can simple brighten someone's day by sending
Duchess Gift Box to their door step.
Box and Card (Birthday card or Best Wish card) are included
包含黑色烫金礼盒和卡片 (生日卡或祝福卡)
Say something warm to your special someone,
we will include your personal message printed on a note card.
Leave your message on the "Order Remark" before check out.
你可以把你想对她说的话留言在卡片,我们会为您写上。
下单时记得在 "订单注明" 备注您要写的留言哟
Comes with a matte transparent envelope.
附送透明磨砂信封
Card Size/卡片尺寸: 12.5cm (L/长) x 8cm (H/高)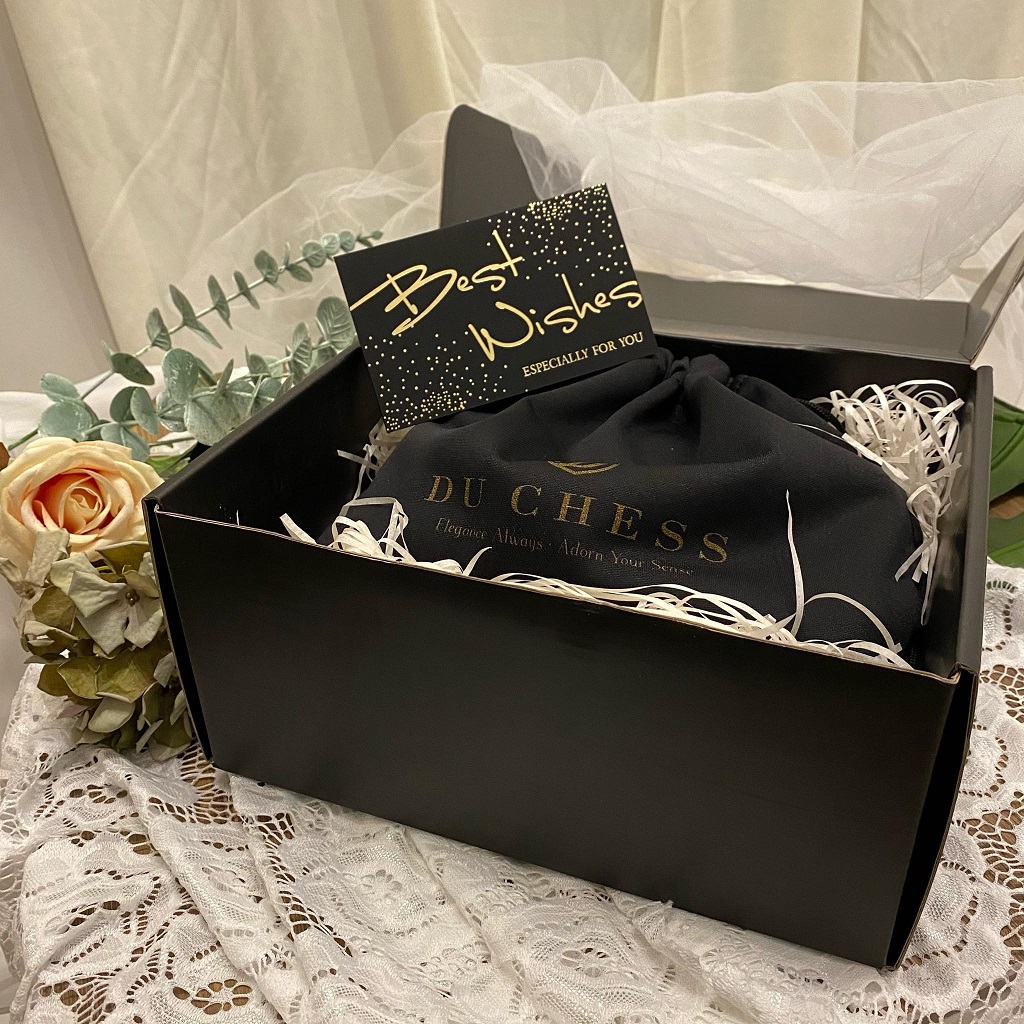 Get limited IG card for free now if u add this gift box
现在加购礼盒包装还赠送限量版IG网红小卡片哟